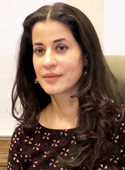 Ms. Malahat Awan
Head of Communications and Public Affairs, Head of Alumni Affairs, Graduate Placement, External Relations and Resource Mobilization and CDC
mawan@iba.edu.pk
38104700 Ext. 1200
Ms. Malahat Awan is an experienced and successful Corporate Affairs Specialist, with twenty-two years of management experience. Malahat holds a Masters in Economics from Quaid-e-Azam University, Islamabad. Before joining IBA, she was associated with British Deputy High Commission, Karachi as Head of Corporate Affairs. She has also served in the British Council, UNDP and Asian Development Bank. Malahat would be responsible for all administrative functions of the office of the Alumni Affairs, Graduate Placement, External Relations and Resource Mobilization.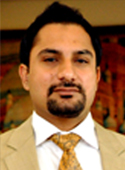 Mr. Haris Siddiqui
Senior Manager
Communications and Public Affairs, Alumni Affairs, Graduate Placement, External Relations and Resource Mobilization and CDC
hsiddiqui@iba.edu.pk
38104700 Ext. 1206
Mr. Haris Tohid Siddiqui has joined us in the capacity of Senior Manager, Alumni Relations, Graduate Placement, Resource Mobilization and External Relations. Mr. Siddiqui carries a cross industry experience of Sales & Marketing of more than a decade in Media, Education and Insurance Industry. He has worked for GEO TV, IBA Karachi and Jubilee Life Insurance in various capacities and is a contributor to national dailies.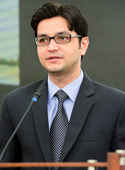 Mr. Danish Imtiaz
Manager - Career Development Centre
dimtiaz@iba.edu.pk
38104701 Ext. 1179
Mr. Danish Imtiaz Gangani has conducted various training programs on career development & life skills, and has also facilitated several educational and skill based programs. Previously, he was engaged with Habib University where he was primarily involved in conceptualizing and implementing various activities at the Office of Student Recruitment, Admissions and Enrollment Management.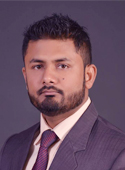 Mr. Shiraz Ahmed
Senior Executive
shirazahmed@iba.edu.pk
38104701 Ext. 1176
Mr. Shiraz Ahmed has been associated with the CDC department since March 2004, ultimately gaining experience in talent marketing, human resources practices, sourcing, interviews, recruitment drive, assessment center, compiling graduate directories and facilitating recruitment cycle of IBA students and graduates in various MNC's and local organizations. Being CDC's oldest gun, he is well-known across all industries.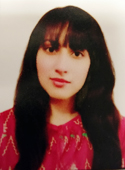 Ms. Javeria Fatima Qureshi
Executive – Marketing & Communications-CDC
jfatima@iba.edu.pk
384104701 Ext: 1183
With a thorough experience of digital branding and marketing, Javeria Fatima is passionate about creating strategies that can help organizations achieve their branding goals. As a business graduate with marketing majors and multiple industrial experience, she has sound knowledge about business academics and the corporate sector.